Nightly News with Safa
Author: Helal Musleh
Illustrator: Hatem Aly
Publisher: Prolance
Safa's tired of the same old sad news she sees on TV, so she comes up with a wonderful idea! She creates her own broadcast about the who, what, when, where, and why about her day at school. Her bedroom becomes her very own newsroom to tell her mom all about her day, pulling her mom away from the negative news on TV she gives her an upbeat news story to cheer her up…every night.
Nightly news is a fun short story which will appeal to all children, regardless of religion. Safa is portrayed as a happy, positive child who sees her mum  watching the news which usually has sad and negative news, and has an idea. She does some play acting and becomes a newsreader herself, filling in her mum on her daily happy news.
The story shows Safa using her imagination and play acting, things that all children can relate to. Who wouldn't have fun pretending to be on TV? The story cleverly tries to show that we should not get overwhelmed by news which is constantly negative but to also concentrate on the important daily news surrounding you.
The illustrations in the book are also fun and colourful and sure to capture a child's imagination. A cute little book to have on your bookshelf.
The book is part of the author's wider organization "My Everyday Classroom," which aims to share the best lessons and resources for elementary teachers and/or parents of young children. She wants parents and teachers to know that lessons are found all around us.
Want a copy for yourself? You can purchase Nightly News with Safa from Amazon (affiliate link)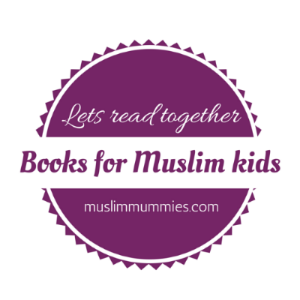 If you wish to join in with a book review for muslim kids then please feel free to add the badge and  to add one link to the linky below. This will remain open until the next review in 2 weeks time.