Munchkin loves reading. If she wakes up at the weekends before me, she will get up and start reading her books. I loved reading as a child and introduced Munchkin to a variety of books from a young age, so I guess that is where her love of books come from.
Similarly I want to introduce Bee to different books and hope that she develops a love of reading too. So when I was contacted about Babylit Board Books I had to learn more.
BabyLit is a series of board books from Gibbs Smith publishing and include titles such as Alice in Wonderland, Romeo and Juliet and even Pride and Prejudice. They are aimed at 0-3 year olds and I must admit I did wonder how I was going to get my 15 month old interested in such complex and classic literature.
But not to worry, the books are not full of classic text and long rambling words that would simply go over a child's head. We received Alice in Wonderland and the text used is very simple, and the book focuses on colour; the series of books do focus on a primer, for example colour or counting. Alice in Wonderland focuses on colour.
The books are a great, very basic introduction to the classics. Obviously you are not going to get the full story but just snippets focusing on certain things. This one is great at introducing the characters in Alice in Wonderland while helping to teach young children about colours.
We love the fact that they are board books; so should be able to last a bit longer than paper books, which Bee just rips to shreds. The book is quite sturdy so should be able to withstand a bit of chewing although thankfully Bee hasn't tried to eat hers just yet.
Bee loves sitting with her sister, or even on her own and chatting away while she turns the pages herself. She seems to be fascinated by the colourful pictures and the book keeps her occupied for a little while.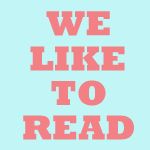 Disclaimer: I was sent a copy of Alice in Wonderland for review. However all thoughts and opinions are my own.