So my January We Can Cook Dish is Kofta's (meatballs). I made them once before but cheated and used a packet spice mix. I wanted to have a go at making it myself. So I went on the hunt online looking for nice and simple recipes. I came across a few with tips and tricks and made my kofteh following some but also adding my own spices too as felt some were only adding the basic spices.
Firstly I put the masala (sauce) on before I make the meatballs.
For the masala you need:
4 tbsp of oil
2 tomatoes
1 and half onions
1/2 tsp salt
1/2  to 1 tsp chilli powder (depending how hot you like your curries
1/2 tsp garam masala
1/2 tsp ground coriander
5-6 cloves garlic chopped into small peices (or 1 piece frozen garlic that you can get)
1 piece of grated ginger (around 1 inch in size) or again you can use one of the frozen pieces
Fresh coriander to garnish
Heat the oil and add the onions and cook for a few minutes. Add the garlic and cook together until onions start going golden. Add the rest of the ingrediants, chopped tomatoes, salt, chilli powder,  ginger and coriander with a cup of water and cook. At this point I also had the garam masala although some would leave it until right at the end. Bring it to the boil and allow to cook on a medium heat until the oil separates out. You can use a hand blender to smooth it all out. However I prefer to add more water as necessary and allow the masala to cook for longer and using the back of a wooden spoon squash any large bits of onion and garlic against the side of the pan.
While the masala is cooking you may want to check the salt and spice and ensure the spices are enough for you. We like our curries quite spicy so I add alot more than what I have added to the ingredients list above.
While the masala is cooking you can get started on the meatballs and for these you need:
500g of lean minced lamb or sheep
1 small diced onion (make sure it is diced finely) Some people prefer not to add an onion but I think it makes it tastier.
1/2tsp of chilli powder (but if you want them spicier you can add more or make the masala spicy)
1/2tsp of salt
Fresh chopped coriander (optional)
1 egg
Firstly mix the mince, chilli powder, salt and onion in a bowl. You should also add the chopped coriander, again the coriander isn't necessary but it will help add flavour to the meatballs.
The best method is to get your hands in the bowl and mix it up together. If you find it easier you can actually use a food mixer to mix it up. Beat the egg and add a little to the mixture and mix that in well. This ensures that the meatballs don't break when cooking. Some use gram flour instead but I haven't tried that yet.
Next stage is to make the meatballs.
Take a bit of the mixture and roll in your hands to make a ball. You can make them any size you like but I prefer quite small. You should make them as smooth as you can.
You can put the meatballs in the fridge while the masala is cooking. Once the masala is ready, put about 2 cups water in the pan, less if you want the meatballs to be with limited sauce, and add the meatballs. It is best to have a pan in which the meatballs can be placed in one layer.
Then cook the meatballs for at least 30 minutes. I tend to cook for a lot longer as I have a thing about cooked meats and being left raw and prefer to cook for longer. My meatballs ended up being on the stove for around an hour as I had got carried away and added too much water.
Once the meatballs are cooked and the masala is to your desired consistency, you can garnish with chopped coriander.
You can add eggs and potatoes to the dish. I made the meatballs yesterday aswell and added boiled eggs to the dish.
Have you tried any new recipes recently? Please feel free to add them to the linky below!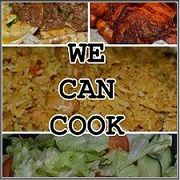 I am also linking my post up to 'A Mummy Too's' Recipe of the Week Linky. You can find more yummy recipes there.