The Story of the Elephant by Hajera Memon
Hardback cover with UV gloss finish throughout.
RRP: £19.99 – £23.99
Age: 3+
In 570 A.D. Yemen, the tyrant ruler Abraha leads his army of elephants to destroy God's House, the Ka'ba in the Holy city of Mecca. Armed with only prayers, the leader of the Arabs relies on his faith and trust in God to save the Ka'ba and discovers some unexpected miracles along the way!
In my quest of improving the girls Islamic book collection, I came across 'The Story of the Elephant'. If I am honest the price did initially put me off but then after having heard good things about it I decided to get it as an Eid present for the girls this year.
The first thing I noticed about the book is it's quality. Each page is of a gloss finish so they are not flimsy like some books and won't tear as easily. The illustrations are bright and colourful, helping to capture a child's imagination; they really do draw you into the story. And the pop ups? The pop ups are so much better than some books I have come across. My favourite has to be this one.
The book simply isn't just a pop up book. It also includes:
Lift the flaps and pull tabs
A children's colouring map
Press-out elephant activity and quiz
The only downside is that at this price I would not be willing to let my youngest get her hands on the book without supervision as it would be easy for her to tear the tabs and pop ups.
'The Story of the Elephant' truly is unique and I believe a must have to have in your book collection. Such a fun and engaging way to tell the story of Surah Al Fil and will be enjoyed by children again and again. The won't just be reading a book, but will also be learning an important lesson in an imaginative way.
Educational yet fun! The quiz and activities at the end will also help the child gain a deeper understanding.
To learn more about the book you can watch this video by Shade Publishing.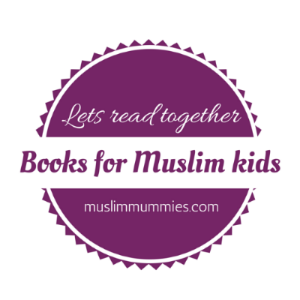 If you wish to join in with a book review for muslim kids then please feel free to add one link to the linky below. This will remain open until the next review in 2 weeks time.