Thank You O Allah! by Ayesha Bint Mahmood
RRP: £4.50
Ages: 4+ Poetic reflections on Allah's never-ending blessings, inspiring gratitude to the Creator. Includes 19 colourful illustrations
We are slowly growing a collection of Islamic books but this so far has to be one of our favourites. We love it's simplicity and colourful pictures. As a parent I want my children to be grateful for the things they have, and this book teaches young children to appreciate the smallest of things and to remember to thank Allah. From lollipops to ears, and from clothes to rivers, a wide range of items is included that we should thank Allah for.
The book will help teach and remind children to be grateful for the things they have and also in turn instill a love for Allah (swt) for providing these things:
'All Thanks are for Allah!'
Our lips impart,
We'll show Him our love
From deep in our heart…
The colourful illustrations are sure to capture a child's attention. A lovely little book and a must have for your bookshelf.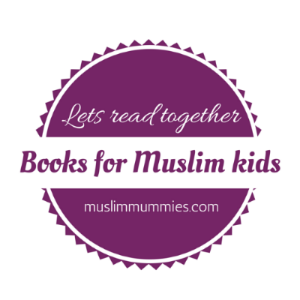 If you wish to join in with a book review for Muslim kids then please feel free to add one link to the linky below. This will remain open until the next review in 2 weeks time.