Basic Duas for Children
Nafees Khan
Paperback
This isn't a reading book as such but one I feel will help every Muslim parent bring Islam into their child's every day life. The remembrance of Allah (swt) should be something that we do every day at all times.
In every action we take.
In everything we say.
What better way to do this then to learn the numerous duas?
This book is a great introduction to the basic sunnah daily duas. What I particularly like about it is that the dua is written in Arabic, then has the English transliteration to help with pronounciation if you can't read Arabic, and finally has the English explanation for what the dua says if Arabic is not your first language.
The duas in the book are:
Dua before sleeping
Dua after waking up
Dua for morning and evening
Dua for entering the toilet
Dua on leaving the toilet
Dua after Adhan
Dua before starting salah
Dua al Qunoot
Tasbeeh (glorification)
Dua upon meeting a muslim
Dua before eating
Dua after eating
Dua when leaving home
Dua while entering the home
Dua to increase knowledge
Dua on boarding a car or other vehicle
Dua for wearing new things
Dua to thank Allah
Dua to thank parents
Dua to thank people
Istighfar
Saiyyidul Istighfar
What is also appealing about the book is that is not simply duas. There are some basic colourful illustrations throughout the book to keep the childs interest and each section of duas has a small poem to introduce it. For example:
'When we get up in the morning
The first thing that we say
Is to thank Allah Subhana wa Ta'ala
For giving us another day.'
What is great about this book is that it isn't just for children. I was never taught these duas as a child so I can also learn from this and it would also be ideal for reverts.
A must have collection of duas in every Muslim household.
You can get a kindle version of this book from Amazon: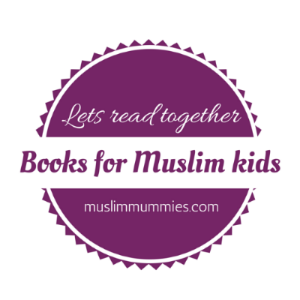 If you wish to join in with a book review for Muslim kids then please feel free to add one link to the linky below and the badge above to your post. The linky will remain open until the next review in 2 weeks time.