I was sent a copy of 'A Whale of A Wish' for the purposes of review. However all thoughts and opinions are my own.
A Whale of a Wish
Author: Razana Noor
Illustrator: Rahima Begum
Publisher : Pure Heart Press
Recommended Age: 4+
The story of Prophet Yunus (pbuh) is well known and loved by children. The idea of a whale swallowing a man and the man surviving brings a sense of awe into even the youngest of children.
This book tells this story but in a slightly more unique way. It is told in the view point of the whale.
You get to learn about the whale and the fact that he wants to 'make Allah proud..' and so he leaves home to look for ways of helping others in need. Eventually coming across Prophet Yunus (pbuh).
We enjoyed reading this. The simple but colourful illustrations were pleasing to look at and Bee loved the whale. But what I particularly liked about the way the story is told is that it is written in fun rhyming text. It makes the story telling light hearted and Bee enjoyed the rhythm of the words when read aloud to her.
I can see this turning into one of Bee's favourites.
Want to purchase 'A Whale of A Wish'? It is available of Amazon! (Affiliate link)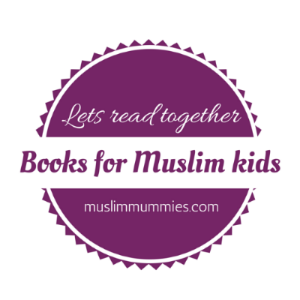 If you wish to join in with a book review for muslim kids then please feel free to add the badge and  to add one link to the linky below. This will remain open until the next review in 1 weeks time.