Zahra's First Term at the Khadija Academy by Sufiya Ahmed
Paperback
Publisher: Bibi Publishing
RRP: £5.99
Shortlised for the 2008 Muslim Writers Awards
'Zahra has been sent to an Islamic Boarding School and she is not happy. She is desperate to return home and will do whatever it takes to get her way.'
Zahra's First Term at the Khadija Academy is about 11 year old Zahra who is about to start at an Islamic School while her doctor parents go to Africa to help treat and save children. Zahra fears that she is being abandoned by her parents and is initially bitter and is desperate to leave the academy. The story is about self realisation, friendship and loyalty.
Having been a fan of a series of boarding school stories in my childhood I was interested to see how this compared. The difference with this story is that a lot of Islamic morals and lessons are cleverly incorporated into the story line. For example a mention of Khadija being the first to convert to Islam, whom the academy is named after. Also a reminder to look after the elderly is shown by the girls at the academy taking a basket of food to the elderly in the neighbouring villages during Ramadan. However the story isn't just giving lessons to the children reading it but also contains some fun such as a midnight feast and some more serious issues when a non-muslim mentions he fears they are trying to covert him and also when they are turned away from doors when they are trying to give the food.
The story is fast moving and as a reader I did sometimes feel as though I would like to get to the know the characters slightly better. But that may just be me as an adult as Munchkin seemed to enjoy the story. The other downside I  personally felt was that there were no pictures. A picture of perhaps the school would have been a good idea so that children who read the book could properly visualise it. I remember as a child enjoying books more if they had a few pictures/drawings and still remember some of them from the books I read. But that is just a personal preference.
In general a good read for the young Muslims.
"Sufiya Ahmed heralds the beginning of a new wave of British Muslim Writers who are taking the lead in inspiring young minds to learn, grow and have fun through reading. We thoroughly recommend Zahra's chronicles to everyone and look forward to seeing the next installment as soon as possible." – Muslim Writers Awards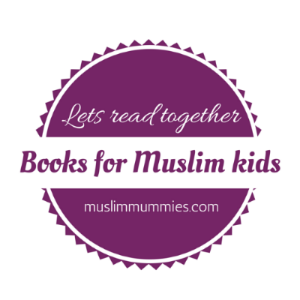 If you wish to join in with a book review for Muslim kids then please feel free to add one link to the linky below and the badge above to your post. The linky will remain open until the next review in 2 weeks time.